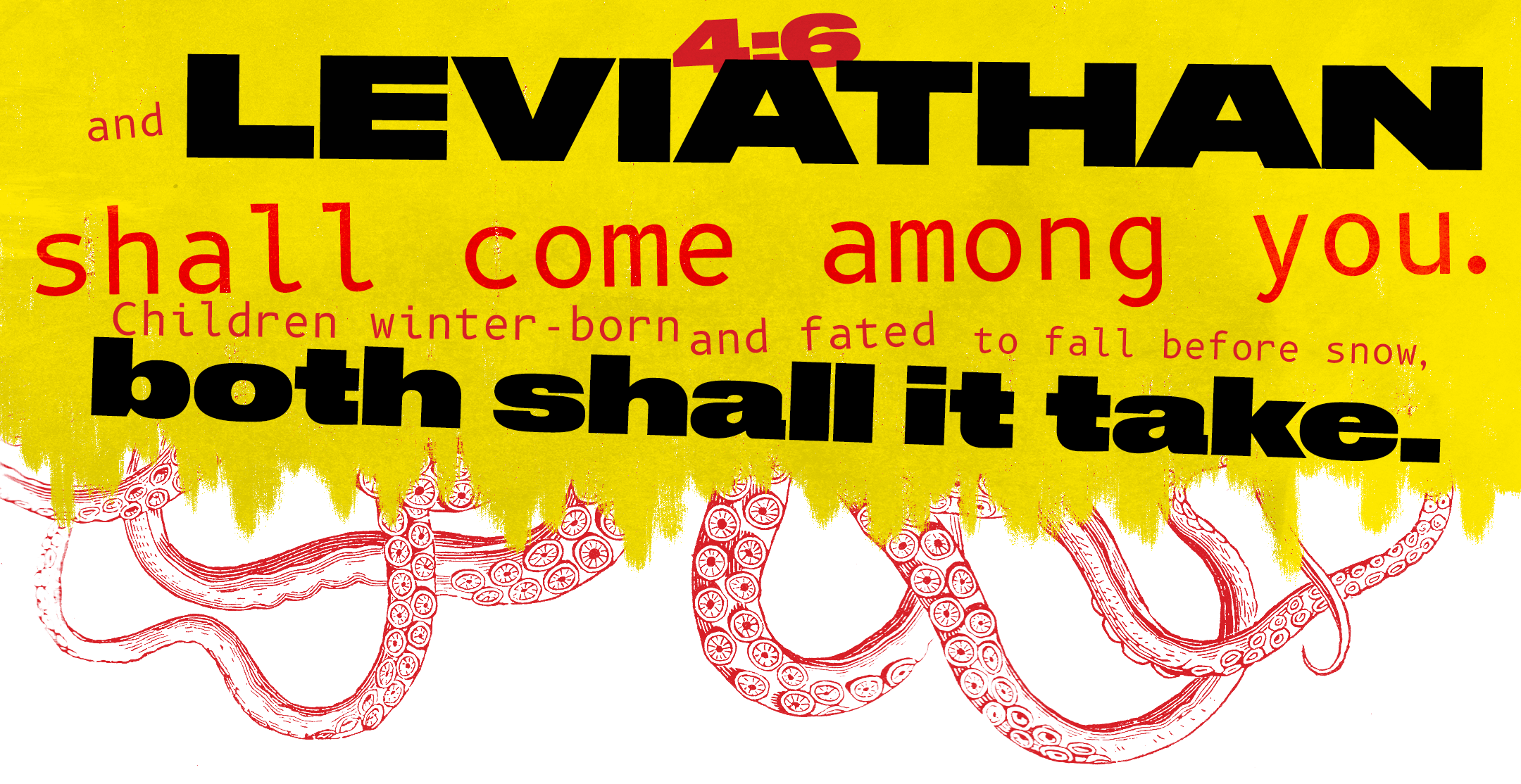 Fisk Borg
Now Available In Print! Fisk Borg Softcover
--------------------------------------------------------------------------------------------

Fisk Borg is an expansion that adds somber and ominous fishing to MÖRK BORG.

With it, you get 62 pages of supplement, including:
Complete fishing rules, adapted from the fishing rpg Rod, Reel, & Fist
d20 fishing rods, d12 fishing spots, d3 types of bait, and rules for chumming the water with blood and silver
d66 fish that might kill you, d20 that definitely will, and d12 that will go looking for the rest of your family line
d10 new Salt-Stained Scrolls for dreadful oceanic magics
A new class, the Weary Angler, whose exhaustion is only outmatched by their patience
An optional ghost crew for solo adventurers
And a full starter adventure, Gifts For Grendel
--------------------------------------------------------------------------------------------
MÖRK BORG Third Party License - Fisk Borg is an independent production by Richard Kelly and World Champ Game Co and is not affiliated with Ockult Örtmästare Games or Stockholm Kartell. It is published under the MÖRK BORG Third Party License. MÖRK BORG is copyright Ockult Örtmästare Games and Stockholm Kartell. For further details about the MÖRK BORG Third Party License, see https://morkborg.com/license/
CW - The usual MÖRK BORG grimness, plus references to body horror and drowning.
--------------------------------------------------------------------------------------------
What People Are Saying About Fisk Borg:
"Knows that it's a grimdark fishing simulator and revels in that...Absolutely packed with content." Ex Libris Mork Borg

"Mechanically and lore-wise, this is interesting enough to make it a boon to any Mork Borg fan's collection and gaming table." Travelling Archivist
Fishing In TTRPGs by Sandro's Dev Corner
--------------------------------------------------------------------------------------------
Updates:

3/3/22, fixed all instances of incorrect Morale
Purchase
In order to download this game you must purchase it at or above the minimum price of $12 USD. You will get access to the following files:
Fisk Borg Digital 3.3.22.pdf
16 MB
Exclusive content
Support this game at or above a special price point to receive something exclusive.
Community Copies
If you'd like to check out the game but it's not in your budget, free Community Copies are provided. Please grab one and leave a rating if you can.
Comments
Log in with itch.io to leave a comment.
does this include moby dick
He's in an illustration. There's also a Knellsong Whale that's one of the more dangerous things you can fish up, but in general I'm not familiar enough with his work to put in too many Herman Melville references.
I received a copy of this in a recent Drivethrurpg order despite... not having ordered it. Is it fate?
I got an accidental free Rattatosk: Squirrelfolk For 5th Edition via drivethru not too long ago, so I think their system just does that sometimes.

I hope you enjoy the Fisk Borg, though! Best of luck with your dark and gloomy fishing!
This is one of my favourite MORK BORG supplements of all time. It's got both quality AND quantity - I actually ran it during my birthday a few months back and everyone had a blast!

Excellent, excellent stuff - I can't say enough good things about it. You can use your own flesh as bait, what's not to love??


Is it possible to still get physical copies?
They're planned! WC GameCo is handling the physical distribution, and as soon as I'm notified that more print books are available to order, I'll put a link on this page, the kickstarter, and DriveThru.
They're available now and I've added a link to the top of the page.
Very temporarily! The current physical stock is out, but I'm just waiting on a print proof to come in to get print on demand set up.

I'm hoping to have print on demand ready by the end of the month, barring print issues or anything unforseen.
Very happy with this , but are you by any chance planning on doing more 'water' based content , like rules for sea travel with sea monsters and stuff maybe some islands ?
I don't have any currently in development, but it should be pretty easy to brew up. I'll add it to the queue.

If you're looking for something in the meantime, there's a few other water-y Mork Borg supplements that I know of, although I haven't read them yet. Corpsewalk Cove, Bridges Of Mur, Glasro Island, The Horde From Beyond, and Temple Of The Kraken God, and there's probably a bunch more out there.