I love this game as a framework for collecting and engaging with all the wonderful things people have created in the world! It's a great way to encourage not only consuming other people's creative work but entering a dialogue and recognising the enjoyment their work brings.
I have a huge hoard of TTRGPs and board games in collections which I've yet to actually play, so I'm using this as a framework for exploring those, but I think it may also be really great for collating and engaging with others things. I've seen some fabulous reviews where people have used it for all sorts of things like albums and indie comics.
The game has actually prompted my first upload. I made myself a stylised notebook to keep track of my progress which I've uploaded to my page. It's a PDF so could be used with a PDF editor, printed or uploaded so something like GoodNotes. The link is here - https://justlikeicecream.itch.io/heroic-archivist-notebook.
I did make a small rules tweak to make it better suited to my life - 500 points allows me to purchase my own pizza to 'increase morale'.

Here's an example record or a review I did whilst playing this game: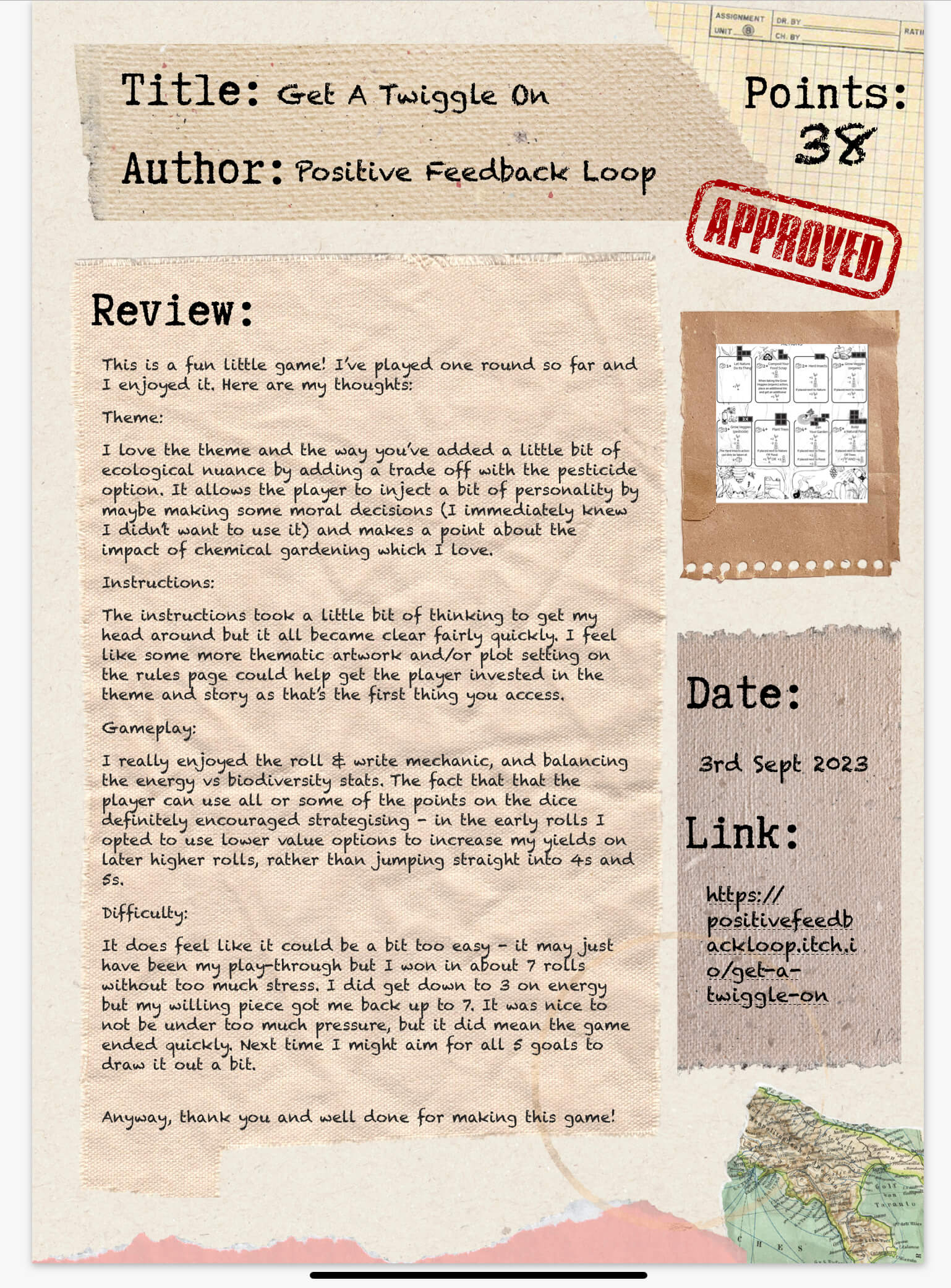 Thank you kumada1 for such a lovely little game!